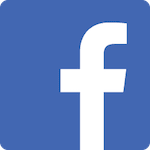 My son has been attending Peak Performance's summer camp and after school curriculum since June and we both love it. Master Schill and the team stress the importance of discipline and hard work while maintaining a positive and encouraging environment in order to ensure the students learn life skills they'll need for a bright future. Students earn belt stripes based on homework completion, reading, chores as well as practicing martial arts at home. Not only does Master Schill work with the students, but he communicates with the parents and makes sure everyone is on the same page and understand what the kids are being taught during their time there. My son has thrived here and I can't wait to see what else he learns. I've recommended Peak Performance anytime after school programs come up.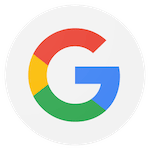 Highly recommended. Peak Performance's attitude towards raising strong children mirrors our own. We appreciate the cooperative support of the staff in helping shape who they will grow up to become. I have two girls, ages 7 and 11, who have been going to Peak Performance for several years. They may not always look forward to the physical exertion 😅, but I can tell, they are more confident, more disciplined, and more athletic as a result of being a part of the martial arts classes. They are proud of how high they can kick and regularly show me the forms and personal protection moves they are learning. We have developed personal relationships with the staff and trust them with our children's lives.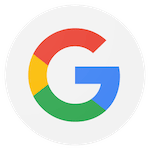 They are the best in Austin area! My son and I moved here the first of this year and he signed up for the Adult Jiujitsu. He is 20 yrs old! They have taught him manners, respectfulness and self discipline and focus. He just loves everyone there! Needless to say I am a happy momma!!!!
My entire family is enrolled at PPMA. The environment is challenging and demanding, yet fun for all ages. My children have made great strides in both confidence, discipline, responsibility, and learning how to use their bodies. The instructors are tough, but fair. I would highly recommend this for anyone, but especially for children that need to learn focus, discipline and respect for others.
My daughter has been going to PPMA for almost a year now. It's great to see them emphasize what we teach her at home and to see how much she has matured by being in this positive family oriented environment. They expect her to use manners and common courtesy and treat others with respect. The staff is great with my daughter and are friendly and professional. I can't wait until my son is old enough to start his training with this group of outstanding professionals. I would recommend this group of professionals to anyone who wanted to see real growth in their child.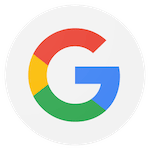 We have been sending our son to Peak Performance Martial Arts for the last 4 months and could not be more pleased with our experience. Our son, like so many other 8 year old boys, struggles with self control focusing his attention and concentration as well as his personal confidence. We have seen enormous positive change as a result of his study at Peak Performance. He is able to more quickly control his behavior response, focus his attention for longer periods of time and is feeling more and more confident each day in who he is and what he is capable of. We are blessed beyond measure to be apart of the Peak Family!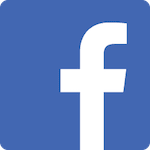 The best in the area! Family oriented.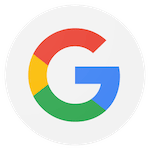 As Master Schill pointed out in one of the very first classes I attended "This ain't patty cake Karate - if you want that go else where"
I knew right then I had made the right choice. I come from a lifetime of hard nosed football - where not everyone was a winner. But those that put the most into it got the most out of it.
So if you want a good solid self defense program that is built on the foundation of focus, hard work, discipline and dare I say manners. With an after school program that is second to none - this is the place for you or your child.
My daughter has been going to Peak Performance for a little over a year now. In that time frame I have seen her self confidence, focus and discipline increase 10 fold.
Before writing this review I asked my 9 yr old daughter what she thought of the instructors as well as the after school educators..Did she ever feel like they were to hard on her. Her response..."No way! I love it! They are awesome...it's like I'm at home. As long as I do what I should be doing in class, as well as my homework and chores at home I get nothing but - good job!"
I have attended 2-3 classes a week for over a year and I have personally seen multiple instructors working one on one with children that may lack a little focus in class. I have never seen one verbally or physical abused in anyway. I have also personally seen marked improvement in these kid's.
They also have a program for the parents called "Parents As Coaches" - which I will admit I was a little reluctant to attend. However after attending - I wish I would have done it sooner. I picked up several valuable tips from instructors that have spent countless hours in classes and seminars given by some of the absolute best parenting educators.
Yes - I highly recommend Peak Performance.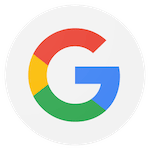 Peak Performance has been a blessing in our family. Master Schill has a tremendous ability to instill discipline and respect in the children and the adults. From day one, we were inspired by how well he can connect with his students. I have and will continue to refer Peak Performance to any parents looking for a fun, safe, and educational after school program. 5 stars is a vast under-rating.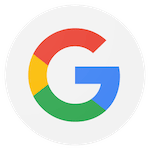 Top notch staff and facility. Incredible staff throughout. Has helped my family immensely with focus and self discipline more than any other activity in our lives including school. Very professional and whole family and village mentality. Unequaled experience in and out of the facility. Genuine and sincere concern for each and every individual involved in their programs.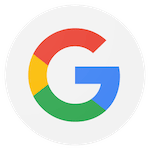 Peak Performance has am amazing program for children. At Peak Performance they go back to the basics and teach children the much needed aspects of life that seem to be missing these days such as manners, respect, discipline and tons of love. I have had my child in many other programs and non of them compare, we have now been at Peak Performance for 4 years and couldn't be happier. Lots of Thanks and appreciation to the staff, which are all adults, we love you all.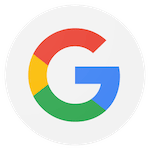 This is the best place ever I have been to. i have been training here for 2 years and I love it. Really recommend it. Hope you come!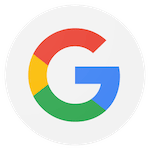 Enrolled my girls in the Peak Performance Martial Arts (PPMA) school at the beginning of the school year and I can honestly say its one of the best things we have done for them. My girls are 3 and 5 and have really adapted well to the program. We visited a number of different afterschool programs and martial arts schools. The approach delivered by PPMA is like nothing else we have seen. My wife and I even started training with them.
The instructors are all excellent. They work with the kids to keep them focused and improve many of the social skills not taught in the classroom today. As you watch the classes with the older students (ages 7-13) you will quickly see that there is a level of discipline unmatched by many of the other programs. The kids are highly focused and dedicated.
My kids have displayed significant improvements in their martial arts skills, focus and manners even at their young age. If you are looking for an after school program or martial arts academy you need to give a serious consideration to Peak Performance Martial Arts.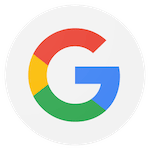 My oldest daughter began taking martial arts (traditional Tang Soo Do) at Peak Performance in May 2016 - within weeks her younger sister and then I were both on the mat with her. Since then my oldest has also added BJJ to her training, my youngest achieved her orange belt before moving to BJJ, and I am within 2 years of my 1st degree black belt.
My girls have both been involved in Peak's After School Enrichment Program as well as Summer Camps in addition to their training - and Peak has become our extended family.
I have always been of the mindset that I am not raising children, but rather I am raising adults - trying to instill values and courtesies in them that I was raised with (and that our current society seems to be lacking). Peak has not only reinforced these values, but improved discipline, respect, focus, self-motivation, and many other things for all three of us.
I could not say enough about Peak being my "village" because of the people that work there, instruction methods, character development, internal programs, and the undeniable love everyone has for each other. As a single mother to two girls it's important to me that they are surrounded by like-minded, well-rounded, successful members of our community - and Peak has not only met those expectations but vastly exceeded them. I've seen the confidence blossom in students who hid behind their parents on the first day within just a couple of weeks of attending Peak's After School Program or Summer Camps.
We all LOVE Peak Performance and it's a bonus that we just KNOW that everyone at Peak loves us back!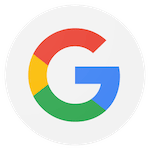 My son Levi started in the Peak Performance after school program last September. We have seen a definite improvement in his discipline and motivation behavior. He really enjoys karate and all of the staff members at Peak Performance. They are all willing to assist Levi or us with any questions or concerns. They are diligent with helping him each day after school with his homework and keeps him on task with practice and reading. We have seen nothing but good things and one proud boy!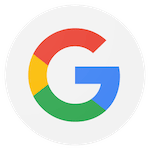 Our whole family has trained at PPMA for over two years now. In addition, our son is has had the opportunity to be part of their after school and summer camp programs for both years, and will continue for years to come. Instead of giving the typical review I want to simply thank all of the staff for the amazing commitment that each of you bring with you everyday to Peak Performance. You guys are an outstanding team that inspires our kids to aim for the best in themselves and others. Your daily drive to instill great values and positive outlook on life should be an inspiration to all that come through the doors of the Do Juan. I have personally witnessed the improvement of many of the kids personalities and skills, including my own son's. To watch the kids grow in self-confidence and mature into committed young leaders has been a testament to the program and the team here at PPMA. Thanks for all that you guys do on a daily basis and know that you are loved for the leadership that you provide.